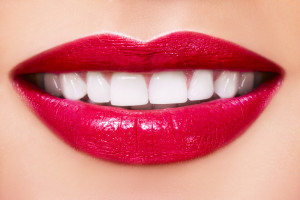 Have you taken a look in the mirror lately and felt completely disheartened by the appearance of your smile? Not only do you feel unhappy with the color of your grin but also that there are what feel like a thousand other esthetic imperfections causing you concern. If you feel this way, it may be time to learn more about porcelain veneers. Already planning for this cosmetic treatment but you still have some serious questions that are keeping you from moving full steam ahead? Find out more about their exceptional resilience for a boost of confidence.
Yes, Veneers Are Resilient
One of the main concerns we hear from patients is geared toward the ability of veneers to hold up over time. The good news is that they're crafted out of multiple layers of porcelain, which is a pretty sturdy substance. It is known for its ability to resist just what you're hoping to avoid: Stains. Like your teeth, which also resist staining, you will still need to practice thoughtful habits. For instance, it's always a good idea to rinse and brush your smile after you eat staining foods (just remember to hold off on the brushing part for a half hour). However, if you forget occasionally, your smile will still retain its beautiful glow. Just keep in mind that typical daily maintenance, such as brushing and flossing, goes a long way in preserving the beauty of porcelain veneers.
Yes, Veneers Are Strong and Durable
About that construction – their multiple layers are crafted in a way that is akin to your natural tooth composition. Like your teeth, which can withstand a lot of pressure, veneers are the runners up in the strength competition. True, they can become damaged if you are careless or consistently take part in bad habits like chomping down on hard foods or ice, chewing on the end of your pen, or other similar vices. However, you can speak, eat the foods you enjoy, and continue with your usual daily activities without worrying about protecting the veneers. Treat them as delicately as you would your natural teeth and you can expect long-term results.
ABOUT YOUR SHERIDAN, WY, DENTISTS:
Questions about our services? To learn more about Grinnell Street Dental, or to schedule an appointment with one of our doctors, contact our Sheridan, WY, dental office today at (307) 672-7567. We welcome residents from Sheridan, WY, as well as Gillette, Billings, Miles City, and all surrounding communities.