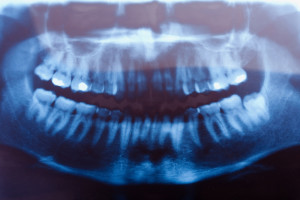 Some people only need tooth whitening or maybe some composite dental bonding to rejuvenate their smile. However, if you've experienced trauma to your dentition, or your teeth and gums are in bad shape for whatever reason, you may need a complete restoration. A full-mouth rehabilitation isn't only to improve looks. It is also to restore function. It can also be to relieve discomfort from a temporomandibular joint disorder due to misalignment. There are many reasons, and many ways to rehabilitate your mouth. Read on to learn more about full-mouth rehabilitation treatment options.
Reasons for a Full-Mouth Rehab
You may think that full-mouth restorations are only performed for cosmetic reasons but there are other functional and practical reasons for a full-mouth rehab (FMR). Some reasons include:
Restoring a misaligned bite
To eliminate recurring head and neck pain
To eliminate jaw pain or sore jaw muscles
To eliminate tooth sensitivity
Cosmetic and functional reasons can include:
To restore broken chipped or cracked teeth
To replace missing teeth
Excessive tooth decay
Dental disease
Cosmetic and Restorative Treatments
The purpose of FMR is to restore the health and function of your teeth, gums, jaw joints, jawbone, and bite. A combination of cosmetic and restorative dental treatments are often required including:
Dental Implants: Dental implants are a permanent and stable treatment option to replace missing teeth.
Crowns: Crowns can strengthen and restore the function and esthetics of excessively damaged or decayed teeth.
Occlusal Correction: Restoring a misaligned bite can relieve headaches, neck aches, and TMJ discomfort.
Veneers: Veneers can whiten your smile; correct crooked teeth, gaps between teeth, misshapen teeth; lengthen worn down teeth; and cover stains and uneven or jagged edges.
FMR
Full-mouth rehabs require a very individualized treatment plan. Each person requires different things for different reasons. Your Grinnell Street Dentists will assess your situation, and then utilizing computer technology and their experience they will develop a personalized treatment plan just for you.
ABOUT YOUR SHERIDAN, WY DENTISTS:
Questions about our Sheridan, WY dentist office? To learn more about Grinnell Street Dental services, or to schedule an appointment with one of our doctors, contact us at (307) 672-7567. We welcome residents from Sheridan, Gillette, Billings, Miles City, and the neighboring communities.