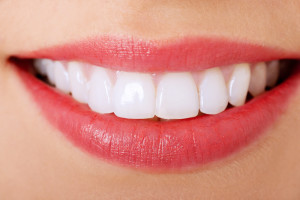 Patients who have long lamented the appearance of their smiles will find that porcelain veneers address a wide variety of esthetic imperfections. Don't like the uneven staining on your teeth or feel embarrassed by minor chips and cracks? Veneers will cover them. Wish you could find a way to fill spaces between teeth and customize the shape and size of your teeth? Veneers will do that, too. Wish you could address all of the above with a single treatment? Well, you get the idea. This cosmetic solution offers exceptional improvements for what becomes a true smile transformation. However, as excited as you may be feeling about the benefits you may feel equally curious about what to expect from treatment. Set your mind at ease by learning more about the process:
We Will Speak With You First
Don't worry, we will not make all of the decisions for you. Though we will provide you with our professional opinions and explain what is possible to you, the goal of cosmetic treatment is to help you attain the smile that you desire. After examining your teeth to determine your needs, we will then consult with you about your wants. Everything from tooth length, size, shape, and color will be discussed. We will also find out what you dislike about your smile and what you would like to improve or camouflage. This will act as our foundation as we plan your porcelain veneers.
We Will Take Impressions
We may need to first gently prepare your teeth for veneers, though some patients have very mild damage that does not require prep work. For those who require prep, we may gently polish away a minuscule portion of your tooth's enamel – outermost layer – so your veneers fit beautifully. We will then take impressions of your teeth, so your veneers offer an exceptional, comfortable fit that harmonizes with your facial features.
We Will Bond Them
Once we receive your porcelain veneers, you will come in for a placement visit. We will place them temporarily to make sure you are happy and to give us the option to make any slight changes. Then, we will bond them permanently to your teeth and your smile transformation will be complete.
ABOUT YOUR SHERIDAN, WY DENTISTS:
Questions about our Sheridan, WY dentist office? To learn more about our services, or to schedule an appointment with one of our doctors, contact us at (307) 672-7567. We welcome residents of Sheridan, Gillette, Billings, Miles City, and the neighboring communities.