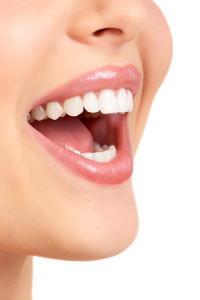 You may feel disappointed when you find out you have a cavity, particularly if you assume you will receive a metal filling. Composed of mixed metals, including mercury, these restorations remove the decay and repair your tooth but they come with a variety of potentially unsavory side effects. To ensure you enjoy a return to good oral health, a lasting repair for your tooth, and an appearance you can continue to feel proud of even after tooth decay, we offer tooth-colored fillings. Not sure what this means or what to expect? Learn more:
What Is A Tooth-Colored Filling?
This type of dental filling is made of composite, a material composed of synthetic acrylic resin. We can color-match the shade of the composite to your surrounding tooth for an undetectable finish.
What's Wrong With Metal Fillings?
We offer metal-free, tooth-colored fillings for a variety of reasons. Some patients are allergic to metal, which means they will need an alternative material to address their tooth decay. Metal fillings may also look extremely obvious when you speak or smile. They can darken the appearance of an otherwise white tooth because your tooth is somewhat translucent. Metal fillings also contain traces of mercury, a potentially toxic substance that is not considered safe for pregnant women or very young children. Composite, however, is safe for most of our patients.
What Can I Expect From Composite Fillings?
Like most fillings, we will begin your procedure by numbing your tooth and the surrounding area for a comfortable treatment. We will remove the decay to clean out the cavity so it may not continue to progress. Your tooth-colored filling will then provide you with the following benefits:
We will not need to remove as much tissue for a composite filling as we may for a metal filling – this means we can preserve a greater amount of your natural tooth tissue
The repair of your tooth for comfortable chewing and effective speaking
Restored oral health and comfort
Daily comfort – composite does not conduct heat or cold the way metal does
A beautiful smile – you will not be able recognize that your tooth has a filling
ABOUT YOUR SHERIDAN DENTISTS

:
Questions about our Sheridan, WY dentist office? To learn more about our services, or to schedule an appointment with one of our doctors, contact us at (307) 672-7567. We welcome residents of Sheridan, Gillette, Billings, Miles City, and the neighboring communities.