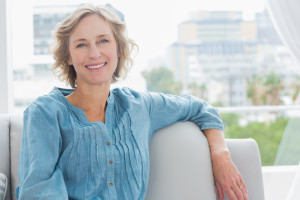 Have you been trying to become accustomed to having an open space in your mouth after tooth loss but you just don't feel comfortable? Are you disappointed in your appearance, causing you to back out of social engagements or to feel embarrassed to speak with others? Whatever the emotional toll tooth loss has taken, it can negatively affect your daily comfort and oral health, as well. Rather than trying to rationalize living with a gap in your smile, we encourage you to learn more about the benefits of dental bridges. For patients missing one tooth or up to three teeth in a row, this prosthetic may offer the improved daily qualify of life you have been hoping to achieve. Learn more with the following:
Dental Bridge Fast Facts
A dental bridge can replace a single missing tooth or up to three teeth that rest next to one another. It cannot, however, replace more than three teeth or openings spread out over your arch.
Bridges are composed of high-quality, lifelike materials – we will match the shade of your replacement teeth to your remaining natural smile for a beautiful finish that looks genuine.
Choosing a dental bridge will provide you with many benefits. These may include the ability to indulge in your favorite foods again, the ability to speak clearly to those around you, a boost in confidence as a result of your complete smile, and even improved daily hygiene since you will no longer deal with food trapped in the open space.
A bridge is fixed, which means we will cement it into your mouth – you will not be able to remove it at will, which ensures excellent stability.
Bridges are composed of a row of teeth replacements. On each end of the bridge is a dental crown that we will secure over the teeth that reside on either side of the opening in your mouth. Situated between these crowns are pontics – or artificial teeth – to close the gap in your smile.
ABOUT YOUR SHERIDAN DENTISTS

:
Questions about our Sheridan, WY dentist office? To learn more about our services, or to schedule an appointment with one of our doctors, contact us at (307) 672-7567. We welcome residents of Sheridan, Gillette, Billings, Miles City, and the neighboring communities.