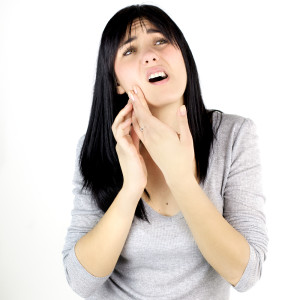 Are you aware that TMJ disorder (TMD) refers to jaw joint problems but you aren't quite sure about the details? Perhaps you suffer from daily discomfort but assume TMD treatment is for someone else – someone with severe problems. Jaw discomfort exists on a wide spectrum, which means whether your symptoms are mild or extreme, TMJ treatment may help. In fact, the sooner you begin treating problems with jaw function, the greater your ability to quickly ease your symptoms and protect the long-term health of these supportive structures. Curious if you suffer from this concern? Learn more:
What Are TMJs?
First, understand the terminology. TMJs are your temporomandibular joints – or your jaw joints. You have a TMJ on either side of your head, which is where your skull and your jaw meet. These joints provide you with a range of motion for your mouth so you may open and close it and move your jaw from side to side. This permits you to smile, laugh, chew, and speak. When your TMJs stop functioning up to their full potential, you may suffer from TMD.
Common Symptoms to Look For
Becoming familiar with common symptoms of TMD will assist you in assessing whether TMJ treatment may help you improve your daily comfort. If you answer, "yes" to one or more of the following, we encourage you to schedule an appointment with us right away:
You find that your jaw makes a noise like clicking or popping when you open or close your mouth
Occasionally, your jaw becomes stuck or locked as you open or close your mouth
You suffer from earaches or ringing in your ears
Your jaw feels uncomfortable, which may include soreness, pain, or tenderness
The areas surrounding your jaw joints feel uncomfortable, which may include your face, neck, or shoulders
ABOUT YOUR SHERIDAN DENTISTS

:
Questions about our Sheridan, WY dentist office? To learn more about our services, or to schedule an appointment with one of our doctors, contact us at (307) 672-7567. We welcome residents of Sheridan, Gillette, Billings, Miles City, and the neighboring communities.