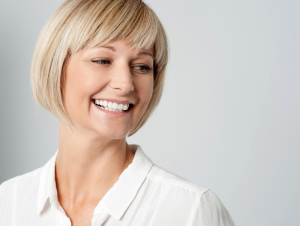 Do you find that you feel overwhelmed by the current health, appearance, and structural condition of your smile? Have you considered seeking dental care but assume your problems are simply too complex or that your health is in too great a need of repair? Rather than making assumptions, we invite you to consider the comprehensive nature of restorative and cosmetic dentistry. What you may view as a severe problem we look at as an exciting challenge with endless potential. Through the use of advanced dental technology and treatments, we offer patients full-mouth rehabilitation. Wondering if this solution is appropriate for your needs? We encourage you to make this determination sooner than later, so we may begin to guide you back toward good health and comfort.
Do Your Needs Require Full-Mouth Rehabilitation?
Your perspective has a lot to do with what you assume you will need. Rather than making guesses about whether this treatment is for you, we hope you will become familiar why you may require complete rehabilitation. In most cases, this solution is appropriate for people who require comprehensive improvement to restore the health of their individual teeth, the alignment of those teeth (also called a "bite"), their gum tissue, the muscles surrounding the oral cavity, the jawbone, and the jaw joints (called TMJs).
Why We Encourage Treatment
Many patients feel hesitant to say, "yes" to full-mouth rehabilitation because the treatment seems so monumental. However, we encourage you to consider the facts:
We will create a customized care plan to guide you back to optimal oral health and function as efficiently as possible.
Your oral health problems are likely causing overall health problems and daily discomfort.
Improving your oral health may address the following: daily headaches, TMJ problems, trouble eating and speaking, a decrease in your confidence as a result of your appearance, and tooth sensitivity. 
ABOUT YOUR SHERIDAN DENTISTS

:
Questions about our Sheridan, WY dentist office? To learn more about our services, or to schedule an appointment with one of our doctors, contact us at (307) 672-7567. We welcome residents of Sheridan, Gillette, Billings, Miles City, and the neighboring communities.