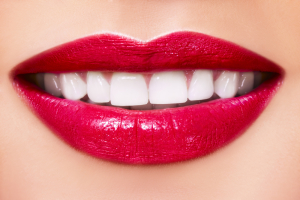 Have you been considering learning more about teeth whitening for a brighter more beautiful smile? If so, we encourage you to familiarize yourself with your options. Patients sometimes assume whitening is only available to suit a small pool of candidates when it is actually available in a variety of option to suit many needs. In addition, we often find that patients compare professional whitening systems to that of over-the-counter (OTC) solutions, which may cause some confusion. For answers to your questions about whether this cosmetic treatment offers you what you want for a stunning smile, look over the following:
Questions and Answers Regarding Teeth Whitening
Question: Do you whiten in the office or do you provide take-home trays?
Answer: We offer both in-office and at-home professional teeth whitening systems, so you may choose according to your needs.
Question: What is the difference between the in-office and take-home options?
Answer: The in-office whitening treatment requires approximately one hour of your time. We will protect your surrounding tissues, including your lips and gums, and a member of our team will apply bleaching gel to your teeth. The process includes a curing light for an accelerated treatment. If you choose at-home whitening, you will administer the bleaching gel on your own into custom-fitted trays. You will wear the trays once daily for approximately two weeks. Both will yield beautiful results.
Question: How white will my teeth become?
Answer: Different patients visit us with teeth reflecting a variety of shades, so results may vary according to each patient. In general, however, you can expect dramatic whitening for teeth approximately eight to 10 shades whiter.
Question: I have prosthetics – can I use whitening?
Answer: Generally speaking, we will need to provide you with an alternative solution. Teeth whitening systems are formulated to work on natural teeth and typically offer no whitening benefits for artificial teeth, such as crowns, bridges, or veneers.
ABOUT YOUR SHERIDAN DENTISTS:
Questions about our Sheridan, WY dentist office? To learn more about our services, or to schedule an appointment with one of our doctors, contact us at (307) 672-7567. We welcome residents of Sheridan, Gillette, Billings, Miles City, and the neighboring communities.