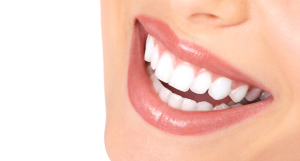 Do you tire of looking at the beautiful, uniform smiles around you while you hide your own smile? Your smile can light up a room and make you feel wonderful about your appearance. Or, it can cause you to shy away from certain situations like social events. If part of your concern in seeking out cosmetic orthodontic care is the idea of a mouthful of metal, give Invisalign treatment a chance. Learn more with the following quiz to determine whether this treatment may offer you the solution you need.

Invisalign Quiz
Invisalign is permanently placed in your mouth like traditional braces
You will need to pay more for your Invisalign treatment than metal braces
This treatment is known for its extraordinary comfort
This system requires very simple care – you will rinse your trays under lukewarm water, brush them, and care for your teeth and gums as usual
Quiz Answer Key
False. Invisalign does not rely on brackets and wires. Instead, you will wear BPA-free, thin, clear plastic trays.
False. Your aligner trays will be removable. They will offer a stable fit, so your smile will continue to look natural and you will be able to speak comfortably. Your dentist will suggest you wear them for at least 20 hours each day, but you may take them out to eat, drink, and to care for your smile.
False. The investment required for Invisalign and metal braces is typically quite similar.
True. Unlike metal braces, your trays are composed of smooth plastic, so you will not experience irritation.
True. The care is really that easy, allowing you to brush and floss your teeth without having to change your methods or use special tools often required of conventional braces.
About Your Sheridan Dentists:
Questions about our Sheridan, WY dentist office? To learn more about our services, or to schedule an appointment with one of our doctors, contact us at (307) 672-7567. We welcome residents of Sheridan, Gillette, Billings, Miles City, and the neighboring communities.