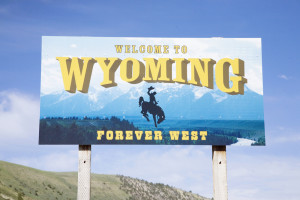 A city rich in Old West history, Sheridan, Wyoming, on Interstate 90 just south of the Montana border, is a great place to learn what it was like to be a cowboy, rancher, or a pioneer traveling the Westward migration trails. Historical sites and exhibits recount the turbulence of the Indian Wars that occurred on the American Plains. Whether you're a visitor or a local if you're looking for something to do, your Sheridan dentists, Dr. Cody Coon, Dr. Justin Coon, and Dr. Donald Coon, suggest taking in a bit of history by visiting the Trail End State Historic Site.

What: Trail End State Historic Site
Where: 400 Clarendon Ave, Sheridan, WY 82801
About
Designed by Montana architect Glenn Charles McAlister in Flemish Revival architectural style, the "Trail End" estate was named such and occupied by the Kendrick family from 1913 to 1933.  Tour the 13,748 square foot mansion and wander the grounds of the 3.8 acre estate.
The Mansion: Experience an exciting time of growth and change by viewing original artifacts from the house and family that reflect their daily life, entertainment, and interior design. Members of the Kendrick family participated in World War One, the Jazz Age, and the Great Depression and experienced the inventions of new technologies including vacuum cleaners, elevators, automobiles, and airplanes.
The Grounds: Explore nearly four acres of groomed grounds featuring an English sundial, a grass tennis court, a fruit orchard, and a sunken rose garden. The southeast grounds, southwest grounds, and north lawn can be reserved as venues for outdoor weddings and parties.
From Rags to Riches
John B. Kendrick was a self-taught orphaned child who went from trailing cattle from Texas to Wyoming to becoming a U.S. Senator and Wyoming Governor. Trail End estate is the seat of a cattle ranching empire of a Texas cowboy who became one of the counties wealthiest men and a successful politician.
About your Sheridan Dentists
Dr. Coon wants to make your dental appointment as worry-free and comfortable as possible. If you have any questions about your appointment, or to schedule a visit, call Grinnell Street Dental in Sheridan, WY at 307-672-7567.