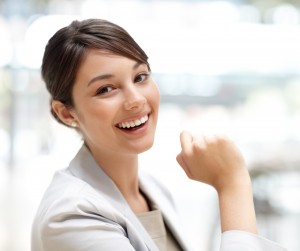 There's no doubt about it that when one of your teeth becomes completely detached at the roots, the experience is shocking and upsetting. You might think there's nothing your dentist can do to help you save your natural tooth. Fortunately, quick action and a little luck provide the possibility that your knocked out tooth can be reattached. If you educate yourself in advance, you're more likely to remain in the best possible head space to deal with a dental crisis.
It's a Hard Knock Life
Naturally, if you sustain an injury (or even if you are a witness to an accident) which is substantial or life-threatening, you should dial 911 or make your way to the closest emergency room as quickly as possible. If your only apparent sign of injury is that your tooth is knocked out, an emergency dentist's attention should suffice. Hopefully, your tooth is displaced in one single piece. If so, retrieve it and hold on to it. Even fragmented teeth are sometimes possible to save. There is a 30 – 60 minute window if you are searching for your best chance of success. Gently and carefully rinse the tooth free of dirt or debris, only holding it by the crown. Don't touch the roots or detach any tissues which are still connected.
Milk your Situation
Once your tooth is clean and in one piece, clean gauze is a great tool. Before you head to the emergency dentist, you can potentially reinsert the dislodged tooth into the correct socket temporarily. After you have gently placed the tooth back in place, gingerly bite down on the gauze to hold the tooth steady and make your way to your appointment. If the knocked out tooth is in multiple fragments, store them in whole milk, or between your cheek and gums to keep the tooth moist and "alive."
Visit your Sheridan Dentist
To learn more about porcelain veneers, or to speak with your Sheridan dentist, schedule a consultation at Grinnell Street Dental by contacting our Sheridan dentist office at (307) 672-7567. We welcome patients from Sheridan, WY and the surrounding communities.