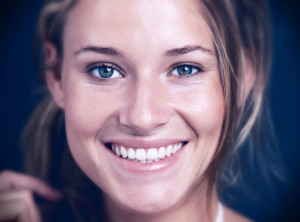 Thanks to continual evolution and newly developed technology in preventive, cosmetic, and restorative dentistry, advanced techniques and materials are available to you, the modern day dental patient. Sheridan dentist Dr. Donald Coon has maintained, restored, and made over many smiles. One simple, relatively inexpensive, and highly effective aesthetic procedure is cosmetic dental bonding. Minimally invasive, dental bonding covers up minimal flaws without having to commit to a more time-consuming, costly, and/or arduous treatment.
Tooth-colored Composite-Resin
Through the use of high-quality composite-resin, dental bonding can correct many minor aesthetic issues. Composite-resin is the same material we use for dental fillings. It is biocompatible, dyable to match your tooth-color, and, while delicate in appearance, it is a very durable. Smile imperfections such as gaps, chips, and discolorations respond well to dental bonding. Once the composite-resin is applied, Dr. Coon will expertly sculpt the material to correct your smile flaws. As the dental bonding sits on tooth surfaces, a chemical reaction occurs to make the material fuse with your teeth. A curing light hardens the material which is then shined and polished. All that's left at that point is for you to give us a big smile.
Dental Bonding for All Ages
Provided that your teeth and gums are healthy and free of infection, and as long as your dental flaws are minor, you will make a good candidate for dental bonding. Adults and children alike may do well with cosmetic dental bonding. Kids are especially prone to chipped teeth from playground or sports-related accidents. The treatment is far less invasive than other options, so kids and parents alike are happy that the procedure is the least upsetting option. In fact, generally, not even local anesthetic is necessary. With proper care, your cosmetic dental bonding treatment is likely to last for upwards of 10 years. If your flaws are more extensive, or you want a cosmetic solution which will last even longer, porcelain veneers might make a good choice for you.
Dental Bonding from Sheridan Dentist
To find out which restorative or cosmetic dental procedure you'd benefit from most, contact Grinnell Street Dental, located in Sheridan, Wyoming, at (307) 672-7567 or visit us online at smilesbydrcoon.com.