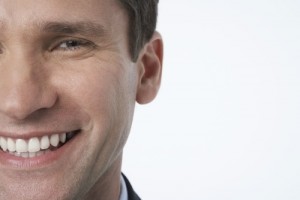 Dentist are always "filling" patients in on optimal dental hygiene practices. If such advice isn't followed, you could end up needing an actual dental filling. This certainly isn't the end of the world. However, the ideal is avoiding cavities through brushing and flossing teeth, as well as visiting Sheridan dentist, Dr. Donald Coon every six months for a thorough cleaning and examination. If you should end up with tooth decay in spite of your best efforts (or because you lost your way with regular dental hygiene) there are simple enough solutions, including the most common cavity treatment – dental fillings.
Frequently Asked Questions about Fillings
Q1. What are Fillings Made Out Of?
A1. These days, most fillings (especially on front teeth) are fabricated from composite-resin materials. This means that we can match your dental restorations to your surrounding teeth so no one will even know that you've had a filling. In the past, all fillings were made from metal, and metal fillings are still used with some patients.
Q2. Doesn't metal have mercury?
A2. The alloy of metals which make up amalgam contain trace levels of mercury. Some people are very uncomfortable with this idea, but the truth is, there is no compelling evidence that mercury poisoning is possible from something as small as a filling. The main reason for the change in materials is definitely cosmetic.
Q3. Shouldn't I replace my metal fillings just to be on the safe side?
A3. While this may sound like a good idea, unless you have real cosmetic concerns regarding your fillings, removal and replacement might not offer your best solution. When the filling is removed from your tooth you will probably face exposure to more mercury than you would by keeping the filling in your mouth. However, if you are truly uncomfortable with metal fillings for any reason, we are certainly open to consulting with you about options.
Dental Fillings from your Sheridan Dentist
To learn more about the benefits of metal-free dental fillings, schedule a consultation with your Sheridan dentist by contacting Grinnell Street Dental at (307) 672-7567. Located in the 82801 are, we welcome patients from Sheridan, WY and all surrounding communities.