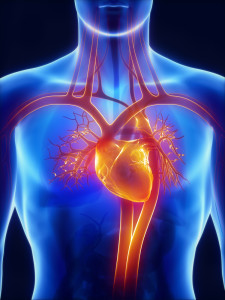 Periodontal disease as a potential precursor or link to heart disease has been a topic of study for about 100 years. Most general physicians and dentists have validated an oral-systemic connection. This essentially means that germs can travel into your body through your mouth, causing more serious health conditions than just cavities or gum disease. However, the American Heart Association (AHA) is refuting the theory that periodontal infections are a direct cause of heart health conditions. Sheridan dentist, Dr. Donald Coon believes in oral-systemic connections, but the details of this new theory provide interesting information as the puzzle is still coming together.
Oral Health is no Replacement for a Health Overall Lifestyle
A statement from the AHA was printed in the journal Circulation. They stated that a link between oral health and cardiovascular disease has not been proven. Professor and chair of oral medicine at the Carolinas Medical Center in Charlotte, N.C., Dr. Peter Lockhart, notes that putting too much weight on a connection between healthy gums and healthy heart can lead people to focus on the wrong thing. Of higher concern, according to the AHA, are a healthy diet and regular exercise. These medical professionals are concerned that people might assume brushing teeth, flossing, and going to the dentist regularly could be considered replacements to an overall healthy lifestyle.
Take Good Care of Yourself
The AHA compiled 500 different studies about gum disease and heart disease, and were not able to uncover a truly causative link. Dr. Lockhart wants to make sure people know the AHA is not completely ruling out the idea that periodontal germs could affect heart disease in some way. However, they require longer and larger studies to provide proper proof. The AHA does believe, however, that a relationship between gum disease and heart conditions could simply mean that people who don't take care of their health in general will bear multiple conditions and diseases which may include poor dental health and heart disease.
Schedule a Visit with your Sheridan Dentist
Contact Dr. Coon by calling Grinnell Street Dental at (307) 672-7567. Located in the 82801area, we welcome patients from Sheridan, WY, and all surrounding communities.