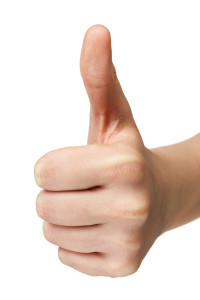 Many circumstances can lead to the need for a dental crown. When damage occurs as a result of injury or severe decay, a crown might be the best and strongest way to restore form and function to your tooth. Sheridan dentist, Dr. Donald Coon, has provided crowns to a great many patients over the years. He has taken the service a step further by offering fast dental crowns that can amazingly be done in one single office visit.
What are Dental Crowns?
Tooth decay is an infection, and needs to be treated as such. This is why we encourage patients to visit us every six months without fail. At biannual checkups, we can procure x-rays and implement thorough examinations to catch cavities at the earliest stages, when only a small filling will suffice. However, there are times when (for whatever reason) a dental crown is necessary to properly repair a damaged tooth. Many patients panic when they hear this recommendation, as they fear a battery of uncomfortable dental visits including a period of time wearing an ill-fitting temporary crown. Well, worry no further; CEREC is here.
Crowns in a Couple of Hours
Single-visit crowns are now available through the innovation of CEREC (Chairside Economical Restoration of Esthetic Ceramics). A dental crown is basically a cap designed to fit snugly and completely over the visible portion of a damaged tooth. Dental crowns reinforce and protect the remaining tooth structure in order to prevent further infection and damage. CEREC crowns are custom-made just as traditional dental crowns. The difference is that they do not have to be sent off to a lab. A special machine uses 3D imaging software to create your customized CEREC crown. CEREC is part design system, part milling machine, complete with special dental porcelain that can even be color-matched just for you. For durable crowns without the weight, CEREC is a wave of the future that is already here.
Schedule a Visit with Your Sheridan WY Cosmetic Dentist
A CEREC crown can help return your tooth to full function and appearance. For more information on our natural looking crowns, talk to your Sheridan WY cosmetic dentist, Dr. Coon, today. You can reach us by calling Grinnell Street Dental at (307) 672-7567. Located in the 82801 area, we welcome patients from Sheridan, WY, and all surrounding communities.