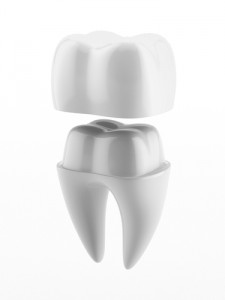 When you suffer from advanced tooth decay or have broken a tooth, a dental crown may be recommended. A crown can restore your tooth, ensuring the health and stability of your smile. In today's blog, your Sheridan dentist, Dr. Donald Coon, uses a fun and informative quiz to explain how our special CEREC crowns can be created and placed in a single visit.

Dental Crown Quiz
1. True or False: Without treatment, tooth decay may lead to a dental infection.
2. True or False: A dental crown repairs a damaged tooth.
3. True or False: Your Sheridan WY cosmetic dentist offers single-visit crowns.
4. True or False: CEREC crowns look natural.
Answer Key
1. True. Whether the result of injury or poor oral hygiene, tooth decay can hinder the health and appearance of a smile. Over time, the decay can spread, reaching the inner pulp can causing infection. Soon, the infection may cause the tooth to die, requiring extraction. If you notice the signs of tooth decay, such as persistent toothaches and tooth sensitivity, contact Dr. Coon.
2. True. A crown is a cap that fits completely over the visible portion of the tooth. The crown protects the remaining tooth structure and helps prevent further infection or decay. Crown can also be used to anchor dental bridges and replace missing teeth in dental implant procedures.
3. True. CEREC crowns are custom-made dental crowns that Dr. Coon can create and place in a single visit. A special machine uses a 3D image rendered of your tooth to create the CEREC crown.
4. True. CEREC crowns are made from special dental porcelain. This material mimics the translucent capabilities of natural teeth. As a result, your dental crown will blend seamlessly with your smile. Porcelain also provides durable crowns that can withstand the bite forces and daily pressures your natural teeth must endure.
Schedule a Visit with Your Sheridan WY Cosmetic Dentist
A CEREC crown can help return your tooth to full function and appearance. For more information on our natural looking crowns, talk to your Sheridan WY cosmetic dentist, Dr. Coon, today. Contact Dr. Coon by calling Grinnell Street Dental at (307) 672-7567. Located in the 82801 area, we welcome patients from Sheridan, WY, and all surrounding communities.