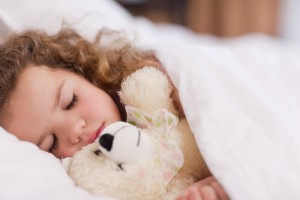 Have you ever heard the sound of teeth grinding against one another? It can be disturbing, especially if the teeth in question are part of a smile you adore. But did you know that children rarely receive treatment for bruxism (teeth grinding)? It's not an oversight either. Below, your Sheridan dentist, Dr. Coon, explains why bruxism treatment is rarely necessary in young children.
Teeth Grinding in Children
Most children who grind their teeth do so between the ages of three and six. It is quite typical for the habit to begin at age three and then continue until age six, when a child begins to outgrow the habit. During this time, bruxism does not pose a threat of serious damage to teeth, so treatment is rare. There are, however, a few warning signs that parents can look for in case treatment does become necessary.
When Treatment Becomes Necessary
In adults, bruxism places teeth under significant strain. Over time, enamel will wear away, and teeth will weaken, sometimes resulting in cracks, chips, or breaks. In addition, bruxism strains the jaw joints, called the temporomandibular joints (TMJs), which are somewhat fragile and can develop disorders when strained. TMJ disorders are often accompanied by symptoms of frequent headaches, jaw pain, facial pain, migraines, and earaches, and they can drastically lower a person's quality of life. Thus, if your child complains of sensitive teeth frequently in the morning, or if he or she complains of a persistently sore jaw, be sure to mention these symptoms to your Sheridan family dentist, Dr. Coon. If bruxism is the cause, Dr. Coon may treat it with an oral appliance called a sleep guard that protects and cushions teeth during the night.
Schedule a Visit with Your Sheridan Family Dentist
When was your child's last dental visit? If it was more than six months ago, the time has come for a checkup. To schedule an appointment, contact your Sheridan family dentist by calling Grinnell Street Dental at (307) 672-7567. Located in the 82801 are, we welcome patients from Sheridan, WY and all surrounding communities.