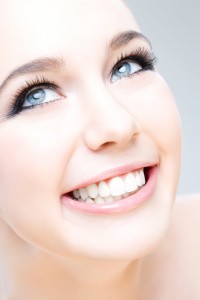 How often do you brush and floss your teeth? If you answered at least twice a day (and we hope you did), then you're on the right track to keeping your smile healthy and clean. Yet, however effective your daily hygiene routine is, it is not enough to stave off dental disease and protect your oral health by itself. Like a well-kept vehicle, your smile needs professional maintenance from time to time in the form of your regular scheduled dental checkup and cleaning. The question, then, is how thorough should your dental cleaning be? As Sheridan dentist, Sheridan dentist, Dr. Donald Coon, explains, that depends on how much trouble your oral health is in.
Help with the Tough Spots
The more common form of dental cleaning is the care you receive during your routine dental checkup and cleaning, which involves our talented hygienist using professional tools to remove residual dental plaque and tartar, which is plaque that has calcified (hardened) after remaining on your teeth for more than 48 hours. Your brushing and flossing may miss some spots, allowing plaque to continue clinging to your teeth and threatening your oral health. A dental cleaning every six months, or sooner if Dr. Coon recommends it, can help control the plaque population along your teeth and gum line and is typically employed for patients with otherwise healthy teeth and gums.
Periodontal Maintenance
In some cases, your oral health may already be in trouble by the time you visit our office. For instance, when plaque accumulates along your gum line, the bacteria within plaque can irritate your gum tissue, causing them to become inflamed and pull away (recede) from your teeth. The resulting periodontal pockets provide spaces for more bacteria to gather, exacerbating the onset of gum disease. A deep cleaning, or periodontal cleaning, involves clearing away the plaque and bacteria from underneath your gum line and from within your periodontal pockets (called scaling). The procedure can also include root planing, which involves smoothing the surfaces of your tooth's roots so that bacteria cannot cling to them as easily. For additional protection, Dr. Coon may recommend our innovative Perio Protect® system, which delivers doctor-prescribed solutions through custom-fitted trays to manage bacterial colonies among your gum tissue.
Comprehensive Dental Cleaning in Sheridan
To learn more about the benefits of professional dental cleaning, schedule a consultation with your Sheridan by contacting Grinnell Street Dental at (307) 672-7567. Located in the 82801 are, we welcome patients from Sheridan, WY and all surrounding communities.