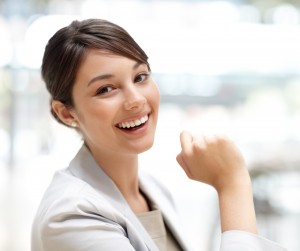 Do you wish your teeth were straighter? Even if you don't mind crooked teeth, your mouth does, and straightening teeth that are misaligned can be vital to maintaining your oral health. There are many ways to correct teeth that have grown errant, including the traditional metal braces often seen adorning the smiles of children. As you grow older, however, you may become less inclined to undergo orthodontic treatment for fear of inhibiting your social and professional life. To help ensure that you reap the benefits of a straight and properly functioning smile, Sheridan dentist, Dr. Donald Coon, explains the damage that can result from untreated malocclusion.
What is Malocclusion?
Malocclusion refers to crooked teeth, or to an improper relation between related teeth on opposite dental arches. Although most people consider their teeth's orientation a cosmetic issue, the truth is that your mouth's function relies on its alignment. The human bite can exert an incredible amount of pressure (up to 200 lbs on your back molars). For your teeth and gums to withstand such force, the pressure must be distributed evenly, which may not be possible when one or more of your teeth are not in their proper position. The resulting disruption can cause your teeth to crowd or drift apart, and the uneven pressure displacement can excessively wear your teeth down.  
Straight and Happy Smiles with Your Sheridan Dentist
Dr. Coon understands the apprehension that many older teens and adults feel about orthodontic treatment. In an effort to provide the highest quality of dental care to all of our patients, we offer innovative Invisalign clear braces, which eschew traditional metal apparatus for a series of clear plastic aligners that can be removed at will. To learn more about treating crooked teeth, or the consequences of not doing so, schedule a consultation with your Sheridan dentist by contacting Grinnell Street Dental at (307) 672-7567. Located in the 82801 are, we welcome patients from Sheridan, WY and all surrounding communities.