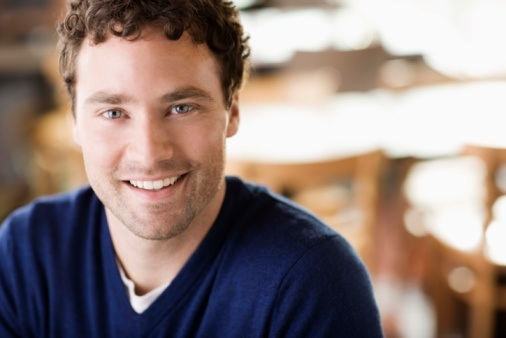 At Grinnell Street Dental, Sheridan dentists Dr. Cody Coon, Dr. Justin Coon, and Dr. Donald Coon offer top-of-the-line restorative dental procedures and treatments to help their patients restore optimal look, feel, function, and health to their smiles. One of these restorative dental procedures is dental crowns. Read on to find out more about dental crowns and how Dr. Coon uses advanced technology to restore his patients' smiles.
What is a Dental Crown?
By definition, a dental crown is a custom-made restoration that fits over your whole tooth to take the place of the anatomical dental crown—the top portion of the tooth that appears above the gum line.
Often referred to as a dental cap, dental crowns repair appearance, strength, health, and function to a tooth that has been damaged by injury or decay or has undergone an extensive dental procedure like a root canal.
Once upon a time, dental crowns took two appointments to place—one appointment to prepare your tooth and place a temporary crown, and another appointment to place your permanent crown once it returned from fabrication at the state-of-the-art dental laboratory. Today, Sheridan dentist Dr. Coon is proud to offer CEREC one-visit dental crowns to his patients.
What is CEREC?
CEREC—short for Chairside Economical Restoration of Esthetic Ceramics—allows Dr. Coon to create a custom dental crown for you and place it in just one appointment at his Sheridan, Wyoming, dentist office.
How does CEREC work? Similar to the process with traditional dental crowns, Dr. Coon will remove decay and other damaged tissue before preparing your tooth for your dental crown. Instead of placing a temporary crown, however, Dr. Coon will take a three-dimensional image of your tooth that the computer will use to generate your custom crown. While you wait, the CEREC milling unit will mill your crown according to these precise specifications, and then Dr. Coon will place your crown using his expert eye and advanced bonding and curing techniques. In just one appointment, you can restore full function, appearance, health, and strength to a failing tooth.
To find out if you're a candidate for CEREC crowns, call Grinnell Street Dental, located in Sheridan, Wyoming, at (307) 672-7567.