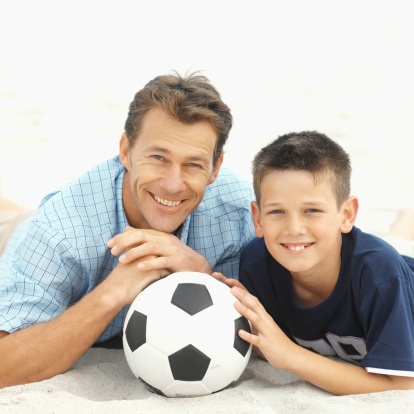 Over the years, thanks to new technology and medical knowledge, cosmetic and restorative dentistry has become increasingly more complex. With countless advanced techniques and materials that are now available for Sheridan dentists Dr. Cody Coon, Dr. Justin Coon, and Dr. Donald Coon to makeover your smile, you have many options when it comes to your dental care. Cosmetic dental bonding is one of these options that achieves unparalleled functional and beautiful results, while remaining minimally invasive and more affordable than other dental procedures.
What is Cosmetic Dental Bonding?
Using high-quality composite dental resin—a biocompatible, tooth-colored, safe and durable material—cosmetic dental bonding corrects smile imperfections, such as gaps, chips, and permanent stains.
During your bonding procedure, Dr. Coon will tint the composite resin to precisely match the color of your surrounding teeth. Then, he will apply the resin, expertly sculpt it to correct your smile flaw, as well as blend it in with your natural tooth structure and overall appearance, set your restoration with a safe, yet powerful curing light, and then shine and polish your new tooth to look 100 percent natural.
Who is a Candidate for Cosmetic Dental Bonding?

Anyone who has quality oral health and a minor dental flaw is a candidate for cosmetic dental bonding. In fact, cosmetic dental bonding is the procedure Dr. Coon recommends most for children who have a chipped tooth as a result of a sports or playtime injury. Because of its non-invasive nature and long-lasting results, cosmetic dental bonding is a safe, durable, natural looking, and cost effective restorative dental procedure for most patients.

How Long Does Cosmetic Dental Bonding Last?
With the proper care, your cosmetic dental restorations can last for at least 10 years. If you're interested in a more permanent solution for your dental flaws, Dr. Coon may suggest porcelain veneers.
To find out which restorative dental procedure you'd benefit from most, contact Grinnell Street Dental, located in Sheridan, Wyoming, at (307) 672-7567 or visit us online at smilesbydrcoon.com.