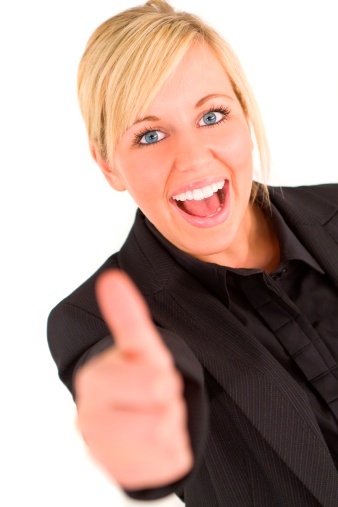 When it comes to finding a dental home for you and your family, there's a lot to consider. Not only do you want a dentist that's impeccably trained, skilled, and experienced, but you also want a dentist, dental team, and facility that makes you and your family feel comfortable, welcomed and cared for.  Grinnell Street Dental is the dental home of many Wyoming families, and Drs. Cody, Justin, and Donald Coon invite you to experience Grinnell Street Dental for yourself.
What People are Saying About Grinnell Street Dental
Word of mouth can go a long way when you're choosing a dentist or dental team to invest not only your smile, but also your hard-earned money, time, and trust with. Here's what patients are saying about Grinnell Street Dental and our dental team.
"I've always been self-conscious of my smile. Throughout my life, I can't remember a time when I didn't cover my mouth with my hand. I look at all my past pictures and see the closed mouth half-smile. Now with my 'new smile,' I can't help but show everyone. It's amazing what this has done for my life. Everyone around me keeps asking why I'm so happy all the time. I tell them I've always been a happy person; it's just now that I can show it with my beautiful smile. I not only look great, but I feel great."- Leah
"For many years of my adult life, I have been in the public eye and done many speaking engagements. I have never been happy with the way my smile looked. Consequently, I wore a mustache hoping that would help distract from my smile. Finally, I decided to do something about it. I went to see Dr. Coon, and he assured me that I could have a natural-looking smile. I was hesitant, but decided to go through the full-mouth restoration procedure. I am amazed at how good I feel and look. I find myself smiling for no reason. Finally, the mustache is gone! I feel like I look younger and have had others tell me that I look younger. I would highly recommend investing in your smile. I believe it's the best money I ever spent."- Tom
"Dr. Coon helped me have a better outlook on life. I suffered from headaches and low self-esteem, and was constantly grinding my teeth. All of that has changed because of the dedication and hard work put into my case. My smile is beautiful. I now have the confidence to approach new people and try new things. It is difficult for me to express how grateful I am in words. I will never forget the compassion for me and my future that was so evident in you and your team."- Kathy
An Invitation for You and Your Family
As you can see, our patients love the care and results they've received at Grinnell Street Dental, and we want to help you achieve your smile goals in 2012. To reserve appointments for you and your family, call our office, located in Sheridan, Wyoming, at (307) 672-7567 or visit us online at smilesbydrcoon.com.