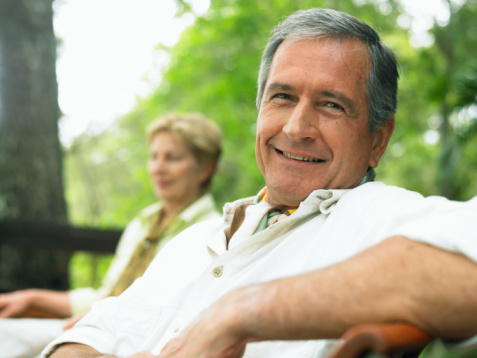 Did you know that dental implants date back to 600 A.D.? In 1931, archaeologists uprooted a piece of mandible (human jaw) that had three shards of shell in line with the jaw's natural teeth. It is considered to be evidence of the first successful dental implant operation in the world. Because the jaw was found in Honduras, archaeologists suspect it may be Mayan. 
Dental Implant Procedure
Today, prosthetic dentistry has refined the dental implants so that they're stable, long lasting, and natural looking. Dental implants are prosthetic teeth secured to the jaw with a small, biocompatible post. The post replaces the roots of missing teeth. Because biocompatible material is used, bone tissue fuses with the post to create a solid anchor for a replacement tooth or denture.
Here's what you can expect for your dental implant procedure:
Your jawbone density and oral health will be evaluated to determine whether underlying concerns must be addressed before placement of dental implants.
Once your mouth is in good shape for implants, you'll be scheduled for placement.
At the placement appointment, Dr. Donald Coon will insert a small titanium anchor into your jawbone for each implant crown, or he'll position a few implants to secure your denture, partial, or bridge. Over the course of a few months, the jawbone tissue fuses to the implant posts so that they become secure, like natural teeth roots.
You may wear a temporary crown or denture during the healing time.
You'll visit us for follow-up appointments. Once your jaw has healed, Dr. Coon will remove the temporary prosthetics and secure your permanent crowns or denture.
Caring for Your Dental Implants
Remember, dental implants do not make you impervious to gum disease or tooth decay. You must brush and floss regularly, as if you had natural teeth. Be sure to also visit Dr. Coon as scheduled for follow-ups, cleanings, and checkups. With proper maintenance, most patients enjoy their dental implants for life.
If you live in the Sheridan, WY area and are in search of an experienced cosmetic and implant dentist, call the Grinnell Street Dental at 307-672-7567 for an appointment. You can also visit our website to learn more about our services.