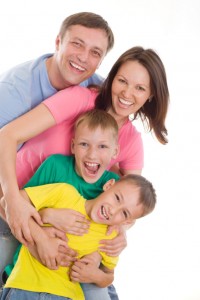 Family Health and Fitness Day is a national health event, always held on the last Saturday in September. The 15th annual family day will be held this year on September 24, 2011.
The health event is organized by the Health Information Resource Center. The goal is to gather families together to promote the importance of healthy lives. Your local YMCA, health clubs, and other community centers may have activities to promote good health awareness and family involvement. Some activities include health screenings, exercises, games, demonstrations, and health information workshops.
Taking care of your health is important to fight off illnesses and diseases. Also, you need to get your children involved in health awareness. Family Health and Fitness Day will teach them the importance of good health and how to maintain it.
Your oral condition is one important part of your overall health. Poor oral health can lead to excess bacteria in your mouth, causing tooth decay and gum disease. However, these harmful bacteria can also enter your bloodstream, potentially causing heart attack, stroke, complications with diabetes and pregnancy, and respiratory problems. Maintaining a healthy mouth will contribute to a healthy body.
Check your local organizations to see how you can get involved in promoting good health with Family Health and Fitness Day. You should also visit Dr. Coon every six months to make sure your family oral health is in good shape. Contact Grinnell Street Dental in Sheridan, WY at 307-672-7567 to schedule an appointment.