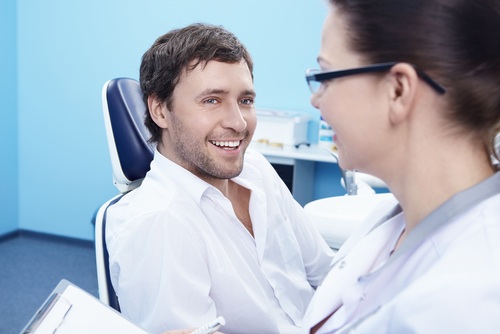 As cosmetic and restorative dentists, Drs. Cody, Justin, and Donald Coon know the importance of a beautiful, fully functional smile. As dental caregivers, they know the importance of having a healthy smile.
That's why they provide their patients with more than just cosmetic and restorative care at their dental practice in Sheridan, Wyoming. From routine dental checkups and cleanings, to more specialized treatments, including those for periodontal (gum) disease, oral infection, root canal therapy, and professional breath control, this trio of dentists care about the well being of their patients.
Your mouth is often referred to as "the window to the body," and your oral health intensely impacts your overall health. For example, periodontal disease has been linked to an increased risk of heart attack, stroke, diabetes, Alzheimer's disease, dementia, osteoporosis, and certain cancers.
Don't put yourself at risk. Come see us at Grinnell Street Dental for all of your dental needs, from minor restorative dental work, to porcelain veneers, and everything in between. Call (307) 672-7567 to reserve your appointment.