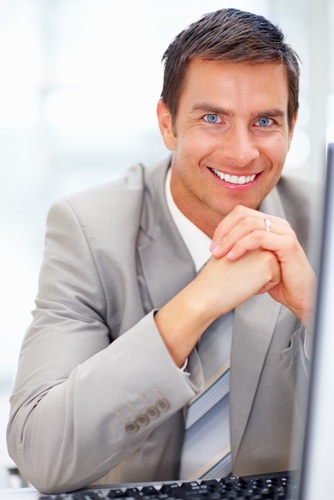 When it comes to your most-noticed physical feature- your smile- you don't want to entrust it to just anyone.
Choosing a cosmetic dentist is a big decision, and there are numerous factors to consider. You need to do your research to find out where the doctor went to school, what certifications they have, and what organizations they belong to. Also, you need to do research to find out what kinds of services the doctor provides. If you're potentially interested in cosmetic bonding to repair your smile, don't go to a dentist that does not offer or that does not like to use cosmetic bonding. Lastly, go with your gut. Make sure all of your questions are answered, and pay attention to the vibe you get in the dental office. If you feel uneasy or unwelcome by the dentist and their dental team, don't let them go anywhere near your mouth.
Cosmetic dentistry is an investment of your time, your money, and your smile, so one of the best ways to see what a cosmetic dentist is all about is by checking out testimonials and photo galleries of past patient smile makeovers. Drs. Donald, Cody, and Justin Coon of Grinnell Street Dental encourage current and potential patients to do just that by visiting their practice website, and using the navigation menu on the left side to visit the "Guest Testimonials" and "Our Smile Gallery" pages.
Take a look around and find out what past Grinnell Street Dental patients think of their treatment time and what they think of their brand new smiles. If you like what you see and are ready to have a brand new, beautiful smile of your own, call Grinnell Street Dental in Sheridan, Wyoming at (307) 672-7567. The entire team looks forward to hearing from you!