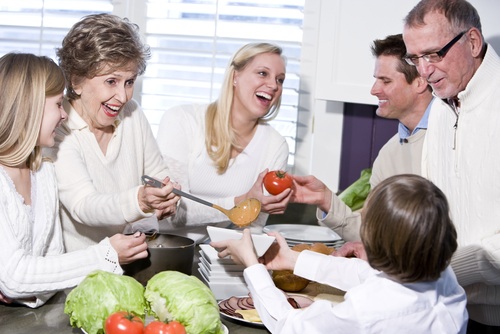 For busy families on the go, sacrifices have to made. Maybe it's a homemade meal occasionally, or switching off attending soccer games and dance recitals, but whatever the sacrifice, as a parent, it's your responsibility to make sure your children are healthy, happy, and well taken care of.
That's why going to the dentist can't be one of the sacrifices you make when trying to juggle everyone's schedules.
We're the dentists at Grinnell Street Dental, and we're here to help. How do we do this?
Well, we're a family dental practice through and through. We're a family of dentists, and we provide dental services for families. This means that we can treat you, your spouse, your children, and your grandmother all right here in our dental office in Sheridan, Wyoming.
It doesn't get much more convenient than that! Our front office team will work with you to schedule appointments that fit into your busy schedule. If you want to be seen in the same appointment block as your kids, just say the word when you call us at (307) 672-7567.
We take our jobs as dental caregivers very seriously. We want to help you maintain a healthy and beautiful smile for yourself, and we also want to help you instill healthy dental hygiene habits in your kids, watch them grow, and promote lifelong oral and overall health.
We're Drs. Donald Coon, Justin Coon, and Cody Coon, and we look forward to seeing you and your loved ones in our dental office!