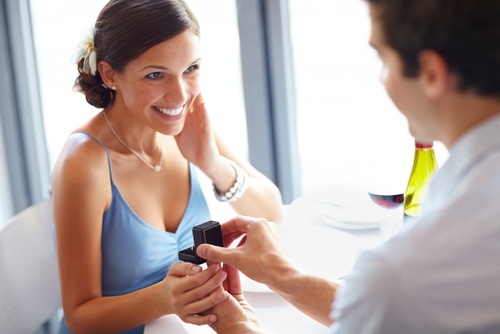 With the help of cosmetic dentistry, you have the option to transform your smile into one that you love and are proud to show off. While a renewed smile can boost your self confidence and encourage you to flash a big grin more often, having a beautiful smile is more beneficial to you than you may have originally thought.
Studies have shown that your smile is the first thing others notice about you, making it the basis of the first impression you give off. Your smile can say a lot about you, including the way you take care of yourself, your level of success, and how friendly you appear.
Additionally, it has been proven that people with great-looking smiles tend to be more successful than those with less visually appealing teeth. A good smile says power and skill in the workplace, and the smile owner is more likely to land "the job" and be promoted than someone with just a mediocre mouth. The same is true for your personal life. An attractive smile has been linked to finding love, a happier marriage, and a fulfilling family life.
So, what are you waiting for? At Grinnell Street Dental, we offer countless cosmetic dentistry procedures, including porcelain veneers, dental implants, metal-free fillings, bridges, bonding, Invisalign, and teeth whitening.
You have the power and the option to get the smile of your dreams in just one smile makeover procedure. Call our dental office in Sheridan, Wyoming, at (307) 672-7567 for more information or to schedule your appointment.