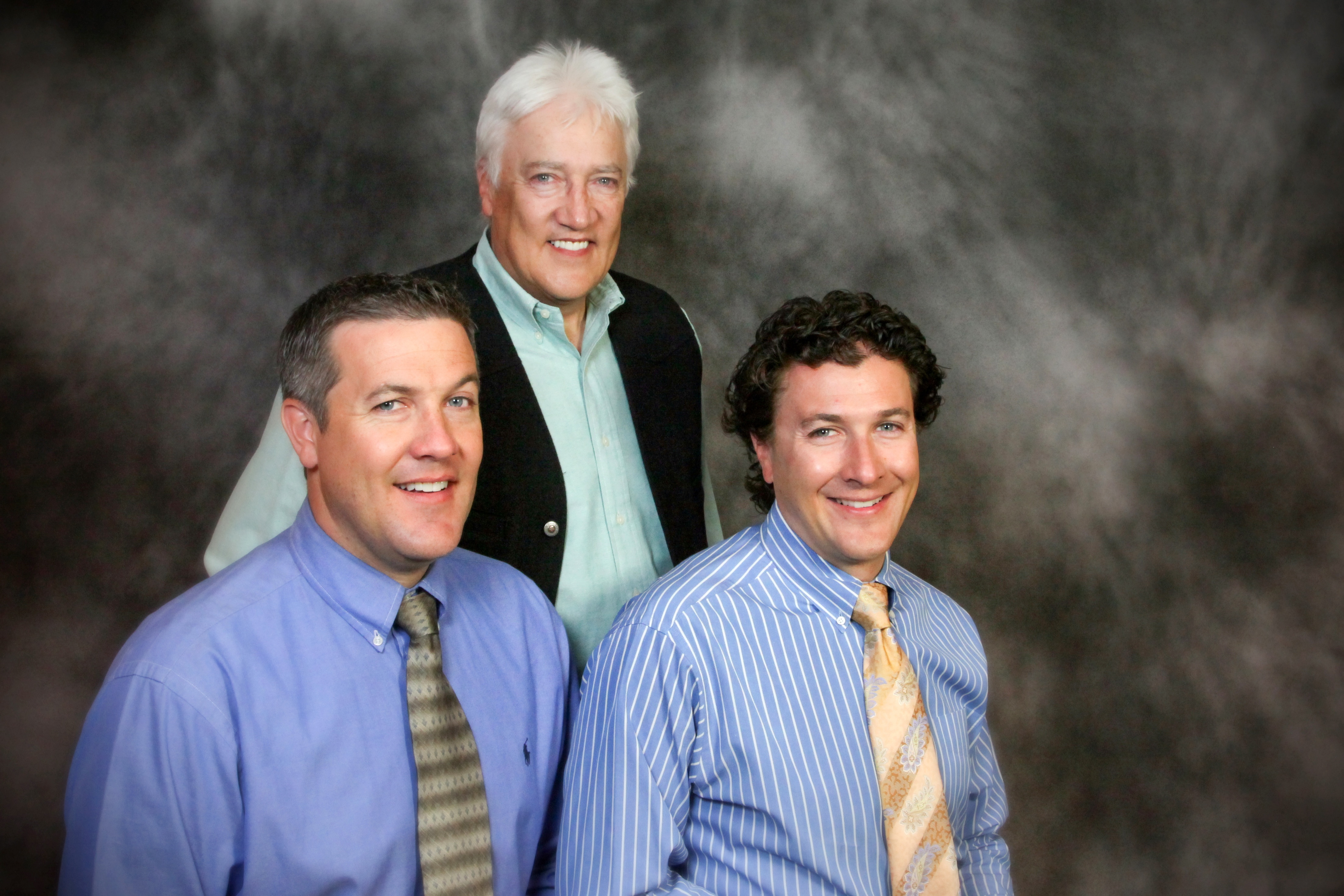 The dentists at Grinnell Street Dental are unique. Not only are they family dentists, but they're also a family of dentists.
We're Dr. Coon, Dr. Coon, and Dr. Coon…seriously! Our father-and-two-son team is dedicated to giving patients of all ages quality dental care, and part of that means making sure that you're comfortable in our dental office.
Any good relationship begins with an introduction, so allow us to introduce ourselves.
Dr. Donald Coon, also known as Papa Coon, received his dental degree from Northwestern University. He served 3 years in the U.S. Air Force and received his surgical training at Wilford Hall Medical Center. He has attended the prestigious Las Vegas Institute for Anterior Aesthetics, Posterior Restoration, Occlusion, Soft Tissue Laser Management, and Implant Placement. He attends several continuing education classes every year to keep up with the ever-evolving dentistry techniques and technology.
Dr. Justin Coon is a 1999 graduate of Creighton University and has taken numerous courses at the Las Vegas Institute for Advanced Dental Studies, one of the most prestigious post-graduate teaching centers in the country. In an effort to stay on the cutting edge of dental technology, Dr. Coon is constantly updating his equipment and office atmosphere with the healthiest materials and newest techniques available. He strives to design smiles that are attractive, healthy, and comfortable for his patients.
Dr. Cody Coon is a 2002 graduate of Creighton University School of Dentistry where he received the American Association Oral and Maxillofacial Surgeons Dental Implant Student award. Like his father and brother, Dr. Coon also attended the Las Vegas Institute for Advanced Dental Studies. Dr. Coon makes his patient's health his top priority. He hopes to build confidence and self-esteem in his patients by designing healthy and visually appealing smiles.
To find out more about us and our practice, please call our Sheridan, Wyoming dental office at (307) 672-7567. We are dedicated to giving patients of Sheridan and surrounding communities quality general and cosmetic dental care.