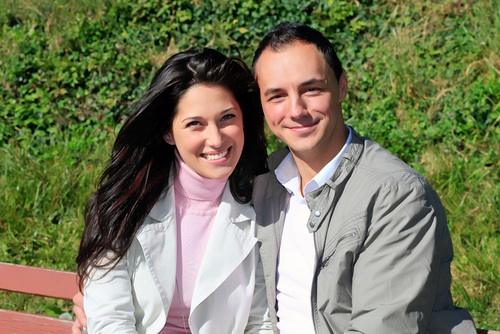 It's a proven fact that women tend to smile more than men. In fact, some studies show that women smile up to 8 times more. While that number is more equal for men and women in similar careers, a Business Media Networks study shows that female grins greatly outnumber male smiles on social networking websites.
Why are men so hesitant to flash a big grin? Several factors, such as culture and age, have to do with to how often someone smiles, but the difference between men and women is due to a psychological factor. Believe it or not, men don't tend to notice when they are being observed throughout the day. Women notice all the time. Hard to believe, right?
If the man in your life doesn't smile as much as you would like, try to find out what's holding him back. It's possible that stress is to blame, but what if the problem is more appearance-based? Cosmetic dentistry may be the way to put a big smile on your guy's face.
We're the Grinnell Street Dental dentists, and we have been giving people beautiful smiles with the help of cosmetic dentistry for years.  We offer a multitude of cosmetic dental procedures, ranging from teeth whitening, to porcelain veneers, to dental implants. Depending on his smile goals, we can touch-up or completely makeover his smile.
If cosmetic dentistry is the way to go, we'd like to sit down at a consultation to discuss what your significant other wants to get out of his smile makeover. Call Grinnell Street Dental at (307) 672-7567 to make an appointment. Don't let your guy's smile hide out any longer!