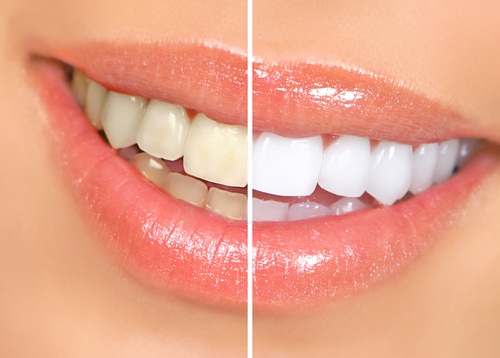 If you had to guess the number one thing that people notice about you when first meeting you, what would you choose? It's not your hair color or style, your clothing, or your body shape. Contrary to popular belief, it's not your eyes.
Believe it or not, it's your smile! A bright, healthy-looking smile gives off a stellar first impression. It is proven that people who smile a lot are thought to exude confidence, and statistics show that people with great smiles are more likely to have a quality, high-paying job, as well as a satisfactory personal life.
This is just one of the reasons we are dedicated to giving you a beautiful, healthy smile here at Grinnell Street Dental. We offer a variety of cosmetic procedures that can give you a new lease on a smile that has lost its luster.
We have seen our patients fall in love with their smiles from all of the treatments we offer at our Sheridan, Wyoming office, but one procedure is requested more than any other: teeth whitening.
Teeth whitening is the most popular cosmetic dental procedure out there, and it's for good reason. Teeth whitening can take years off of your appearance, and it happens almost instantly.
Over time, food, drinks, and the natural aging process can leave your teeth stained, discolored, and dull-looking. A whitening procedure may be all you need to restore your smile! Teeth whitening is a safe and effective way to brighten your teeth.
Many over-the-counter whitening products are widely available, but they probably won't give you the results you are looking for.  Dentist-prescribed bleaching systems are stronger than over-the-counter systems since they contain peroxides that actually have the ability to change your natural tooth color. This means that you will get fast, long lasting results. It's possible to get a smile up to 12 shades brighter than what you see now!
Here at Grinnell Street Dental, we want to help you become the best version of yourself. Give us a call at (307) 672-7567 to being your transformation.