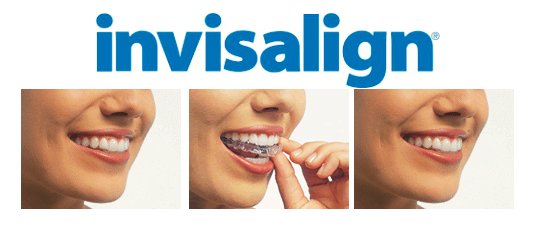 If you've gone through life with crooked teeth, it's time to treat yourself to a new image, a new smile, and a new sense of self-confidence. Imagine looking at yourself in the mirror each morning and loving what you see. With Invisalign clear braces, you can have the smile of your dreams:
Without metal braces
In less time than traditional braces
Without the hassle of a fixed appliance
Invisalign involves a custom system of clear acrylic aligners that slip into — and out of — your mouth. You can remove them to eat, clean your teeth, or for an important appointment. Traditional braces take about 2 years of treatment time, but with Invisalign, you could have your straighter, more beautiful smile in 9, 12, or 18 months. Invisalign is perfect for teens and adults, and it also works well for patients who used to wear braces, but whose teeth have moved out of place through the years.
Ready for the smile of your dreams? Call Grinnell Street Dental in Sheridan, Wyoming today at 307-672-7567 to schedule a smile makeover consultation. Dr. Donald, Dr. Cody, and Dr. Justin Coon clearly have the right solution – Invisalign!