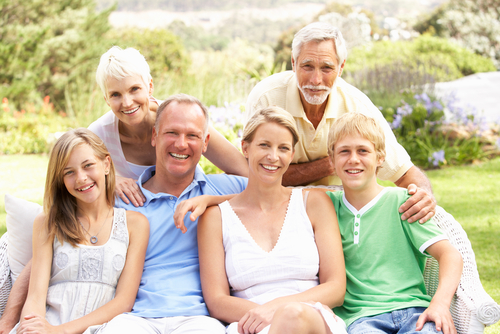 Grinnell Street Dental in Sheridan, Wyoming is a family dentist… or is that family of dentists? Dr. Donald Coon, Dr. Cody Coon, and Dr. Justin Coon take their profession personally. With a true sense of family, this terrific trio provides comprehensive preventive, restorative, and cosmetic dentistry to patients of all ages. You'll feel right at home from them moment you call to schedule your first appointment!
In addition to six-month checkups and cleanings to keep your loved ones' smiles in tip-top shape, Grinnell Street Dental offers:
Periodontal Therapy – One-Visit Crowns – Fillings – Root Canals – Bridges – Dental Implants – Dentures – Partials – Teeth Whitening – Cosmetic Bonding – Porcelain Veneers – Invisalign Clear Braces – Laser Dentistry – TMJ Treatment – Full Mouth Reconstruction
Our doctors believe in whole-mouth harmony. They approach dentistry from the philosophy that the mouth is as a unified system with multiple parts. Teeth, gums, occlusion, jaws, bones, nerves, and muscles must work together to provide comfortable function and optimal longevity. Each of these parts must be independently healthy for the whole system to work well. So, for instance, if you'd like porcelain veneers to improve your smile's appearance, but your back teeth have worn down because of habitual clenching and grinding through the years, your Grinnell Street Dental doctor will address various issues. First, the reason your teeth were harmed must be stopped. This may involve wearing an oral splint to stop clenching and grinding, as well as building up back teeth with new crowns. The crowns would re-establish proper occlusion so that your new crowns and veneers will stand the test of time. In short, we won't place new dental work on a faulty foundation.
If you're looking for a family dentist to care for your parents, kids, and spouse, call Grinnell Street Dental at 307-672-7567today. We'll be happy to answer all of your questions and schedule a convenient time for your first visit.