If stains, gaps, or chips in your teeth make you feel embarrassed about your smile, the team at Grinnell Street Dental can renew your image and confidence with porcelain veneers. Handcrafted from fine dental porcelain, veneers cover imperfections and rejuvenate a smile. Dental porcelain mimics the appearance and translucency of tooth enamel, so your veneers will look naturally beautiful.
To begin your smile makeover, you will meet with Dr. Coon for a comprehensive oral exam and to discuss your cosmetic preferences. Many patients bring photos of smiles they admire to this appointment. After listening to your goals and reviewing different options with you, the dentist will produce a customized plan for your restorations. He may also recommend teeth whitening prior to the veneers procedure. This will ensure that your new smile looks its whitest.
In just a couple of visits, you will have your dream smile. Dr. Coon will prepare your teeth for application of the veneers and take impressions for our dental lab. A skilled ceramist will fabricate your porcelain veneers and send them to our practice. Once we receive the restorations, you will return for any minor adjustments and permanent placement.
If you'd like to research other smile makeover procedures,
read about cosmetic bonding.
Porcelain Veneers Gallery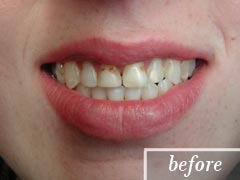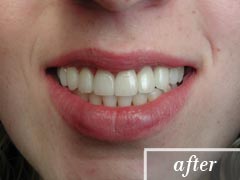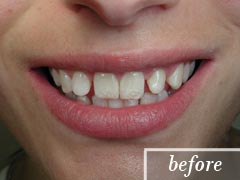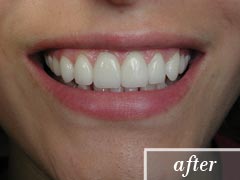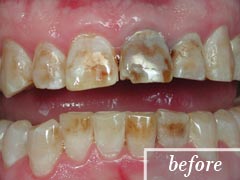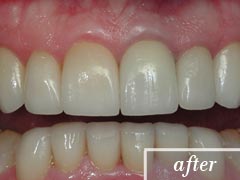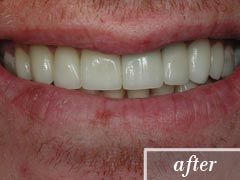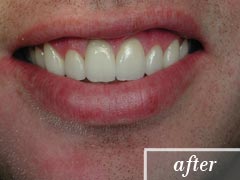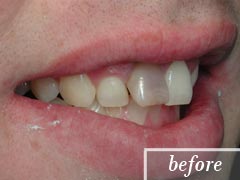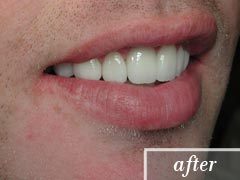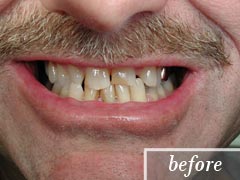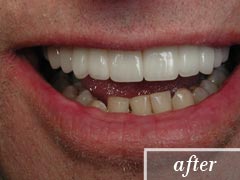 Are Porcelain Veneers Your Best Option?
If you want a more attractive smile but don't want to undergo extensive dental treatment, then find out if porcelain veneers are your best option. To consult with one of our experts, schedule an appointment by calling Grinnell Street Dental at (307) 672-7567. Located in Sheridan, WY, we also proudly serve the residents of Gillette, Billings, Miles City, and all surrounding communities.